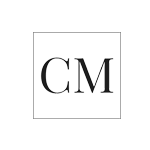 Fashion Show by CM Models
Key Facts about our Fashion Shows:
Part of CM Models, founded 2019
Casting, concept, fashion shows
Germany (Cologne)
USA (Los Angeles)
Fashion Show by CM
Organizing a fashion show – Organizing a fashion show is a really challenging task. While usually fashion is about media production (e-commerce, Instagram, POS, etc.), here it's about a specific event, at a specific time, where a lot of important people (key accounts, influencers, press) have to be gathered, coordinated and in the end everything focuses on a period of only 30 minutes, maybe an hour!
Everything has to be perfectly organized and run perfectly.
New Collection and Public Relations
Fashion collection and public relations – 2 aspects are particularly important in a fashion show, the presentation of new collections and brand building, public relations (PR) for their own brand. Therefore, the planning of a fashion show includes on the one hand the organization and on the other hand marketing strategies. The planning begins accordingly early and not just a few days before the show.
Which media must be produced? How can the photos and videos be optimally scattered? Which customers, influencers and media representatives can and must be invited? What music will be played? Who will do the choreography? We organize everything, from a single source.
Experiences as organizer
Experiences as a model agency & organizer – As model agency we work with well-known brands, luxury brands and brands of haute couture. Therefore, we are innately practiced precise procedures, scheduling, organizing models, castings. All this experience and expertise is used by our team in the organization of fashion events.
Fashion today is also a powerful marketing tool in combination with influencer events, for public relations. For this we have our social media agency.
Virtual Fashion Show
.
Virtual fashion show – In public relations, as in all areas of business and industry, digitalization is on the rise. Virtual models and concepts are conquering the fashion world and the catwalk. With examples from the USA, the Lil'Miquela, in addition, ours, like Zoe and Ella show, that ever more and mode marks on co-operation with virtual Avataren set. As an additional addition, matching the general trend awareness diversity. More on the topic virtual reality.
Contact
We are looking forward to new projects!
Swimming Pool Runway
The grand finale of Berlin Fashion Week in 2019 of our agency. A real experiment: 20 meters runway over the swimming pool, all outdoor. With models from CM, show, music, creation. PS: Unfortunately it was raining cats and dogs, so the 8K cameras had to be taken down. But in the video you can still see a lot! With it, among others Sat1 Prominent, Harpers Bazaar, uvm.
Also backstage, a wonderful day!
VR Fashion Show
Our world premiere, 2021 at Berlin Fashion Week. The first virtual fashion show, with real & virtual models, for MarcCain.
Just a month before, Zoe (VR) for CHAIN in Moscow, as Fashion Movie.