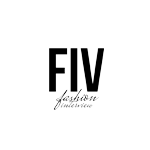 FIV Magazine
Key Facts about FIV Magazine:
Magazine, founded 2017
Interviews, Fashion, Real Estates, Interior
Germany (Cologne)
USA (Los Angeles)
FIV Magazine
Magazine – Our magazine has 3 major core areas: 1) interviews with stars of the future (social media), 2) lifestyle / fashion and 3) real estate / interior. Since we ourselves, through our brands, a lot in the media world on the road, we wanted to collect impressions and record!
This includes, for example, contacts in the influencer world, through our social media agency, tickets for Fashion Week through our international model agency. Luxury real estate through our real estate agents on Lukinski. For FIV, we meet celebrities for interviews, take you live to Fashion Week in Paris, London, Berlin, Milan and New York. We take you exclusively to luxurious properties and introduce you to the latest fashion trends from the metropolises.
Interviews (Social Stars)
Interviews (Social Stars) – core area number 1 is already hidden in the name of our magazine. The IV stands for "interview." Why did we focus on social stars from Instagram, YouTube, TikTok and co? They are the celebrities, the stars of the future and already of today.
But who is actually behind the Instagram channel? Very few major media outlets report on this "new elite. Yet millions of young people follow them. We want to find out more about the people behind the Instagram, YouTube or TikTok channel.
Why? Most do what they do for a higher purpose. Some want a nice little house, some want to change the world. We'll find out what your son is doing that moves and motivates him every day!
Lifestyle / Fashion
Lifestyle / Fashion – With lifestyle and fashion topics our magazine, in addition to interviews with social stars, started. What's new in the world?
We take you into the world of fashion, Instagram and Fashion Weeks. Plus, of course, interviews with designers. Trends, fashions, new hypes and styles and brands are constantly changing. Especially with the advent of social media and the mobile web, the fashion world has become faster than ever. Today, trends come in seconds from New York, Los Angeles, Paris and within hours, an idea spreads to all the capitals of the world. Thus, already on the same day, a new trend has emerged worldwide.
Jewelry / Watches
Jewelry / Watches – "Diamonds are a girl's best friend!" This advertising slogan really knows everyone. But not only women like exclusive jewelry, men also love jewelry, especially luxury watches.
In the magazine, we therefore have an extra, separate part, which now deals with the topic of luxury brands and luxury watches. Rolex, Breitling, Patek Philippe, Cartier, Marc Jacobs, here you can really find all the important and relevant brands that you should know.
Besides men's watches and women's watches, we of course also deal with the broader world of high-end jewelry, rings, necklaces and bracelets. Also, we take a look behind the scenes, for example, of Graff Jewelers, the most exclusive auction house in the world.
Get the free app
Now availabe for your iPhone:

Also available or Android phones:

Magazin Cover
All Best Of issues are also available online, free to browse, read and re-order! Check out the selected FIV issues here for free in Throwback! The magazines open in a new tab, on the website of our US magazine.
Issue 8: Maren Wolf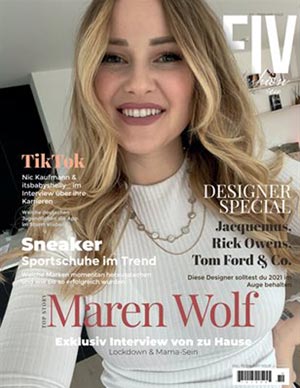 Issue 7: Betty Taube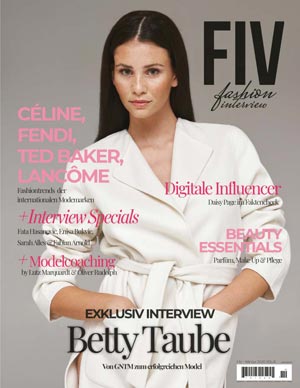 Issue 6: Louisa Mazzurana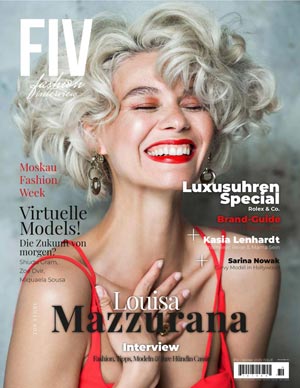 Issue 5: Laura Offermann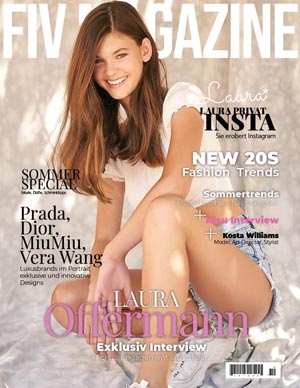 Issue 4: LA Special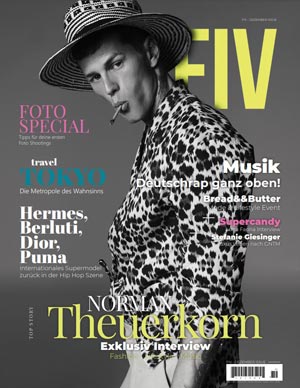 Issue 3: Zombie Boy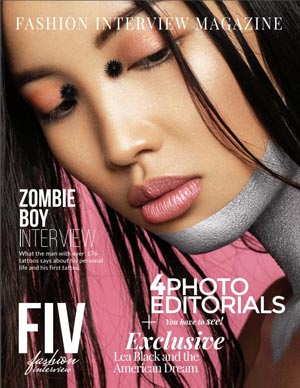 Issue 2: Travel Special
Issue 1: Berlin Special