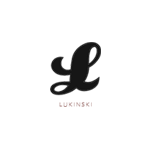 Lukinski
Key Facts about Lukinski:
Luxury Real Estates, founded 2020
Properties, apartments and houses
Germany (Cologne)
USA (Los Angeles)
Lukinski: Real Estate
Real Estate – On Lukinski visitors can find real estate (and information) from Germany, Balearic Islands and USA. Through our own passion for real estate, spaces and furnishings, we decided to invest in this new, extensive project in 2019. In 2021, the first viewings have taken place, one villa for 13.7 million, the next for 54 million. Lukinski has a clear goal: luxury real estate.
In fact, there is "little" international competition in the market, Why is clear, real estate is a tough market (money, reputation, network, time). You need extremely good contacts, a very good reputation and above all reach, i.e. network (qualitative and quantitative).
Of course there are real estate portals, for the typical condominium, the small single family house, but who do you ask when it's not about the typical ETW anymore? Especially the real estate valuations needs expertise, depending on the equipment, type of construction, location and current market situation on site.
After the first two years of set-up, we now reach over 250,000 visitors a year. Our visitors are looking for quality real estate, tax tips, guides for property management, renting. All this, you will find with us. In the same way, we create with Lukinski an extremely high-quality platform where real estate owners can get information, but also future real estate owners.
Luxury Real Estates, Taxes, Trade
Luxury real estate – In addition to the guides, tax tips and much other information, it is then of course in the first rank about the brokerage of real estate. Here we have set ourselves a very clear target group, which also fits the other company construct of CXMXO, high-quality premium segments. The second focus is on certain regions, including Germany, Europe in the broadest sense, the Balearic Islands and the USA (Los Angeles).
Advantages Lukinski – What makes the luxury broker job so special is both sides of the trade. There are very, very few properties that fall into this segment, look at individual neighborhoods. The seller side wants filtered contact, ideally only meet the 1 buyer. On the other hand: luxury properties everyone wants to look at, but who has the money, who has the real intention to buy? Two small, very small target groups, we connect through our network.
New construction
New Construction – in the coming months and years we plan to focus more and more on new construction. Already we are on page 1 of search engines like Google for many relevant keywords (for example "buy house Los Angeles" in German). With this we want to establish Lukinski, as an agency and company, more and more also as the perfect contact for construction companies and developers. Whoever realizes 50, 100 or even more units, liquidity is important for new developments and accordingly the quick sale of the individual units. This is exactly where we can help with our qualitative reach. In addition, we have one or the other property, thanks to our more than 250,000 visitors a year.
Real estate sale
Real estate sales – did you already know? In Germany, only a little over 200,000 properties are sold each year. With a current population of 83 million, it quickly becomes apparent that hardly any one person has expertise in selling real estate (house, apartment, apartment building and land). That's why we have created a very large, free area on Lukinski, where real estate sellers can inform themselves about the procedures, accruing taxes and of course about the activities and tasks of a serious real estate agent. Thus we get also again and again properties offered, which we can recommend then in the Win Win, directly and directly to our building firms and developers. This saves an extreme amount of time and the property, the plot, will never be seen anywhere and will only be traded off market.
But especially for luxury properties that are not directly in the neighborhood, it is difficult to find the right contacts. That's why we put so much energy into our online marketing, because, most start their information search today on Google, in Germany even over 90% of users. This is exactly where we come in, connecting solvent buyers and sellers.
Germany, Balearic Islands, USA
Germany, Balearic Islands, USA – real estate in the premium segment, we and our real estate agents help with the evaluation, the calculation of the offer price, the marketing, we are contact persons for both sides. The advantage in the real estate sector, here usually everyone wins. Recently we had a sale in Berlin-Grunewald, where the increase in value of the property alone was almost 300%, more precisely the price rose from 1.3 million to 4.2 million. Here both sides can make a good, deal where everyone wins.
Contact
New construction, luxury real estate, land, here you will find our contacts for new projects and partners.
New construction and existing properties
In our real estate portal apartments, houses and villas are presented picture-perfect.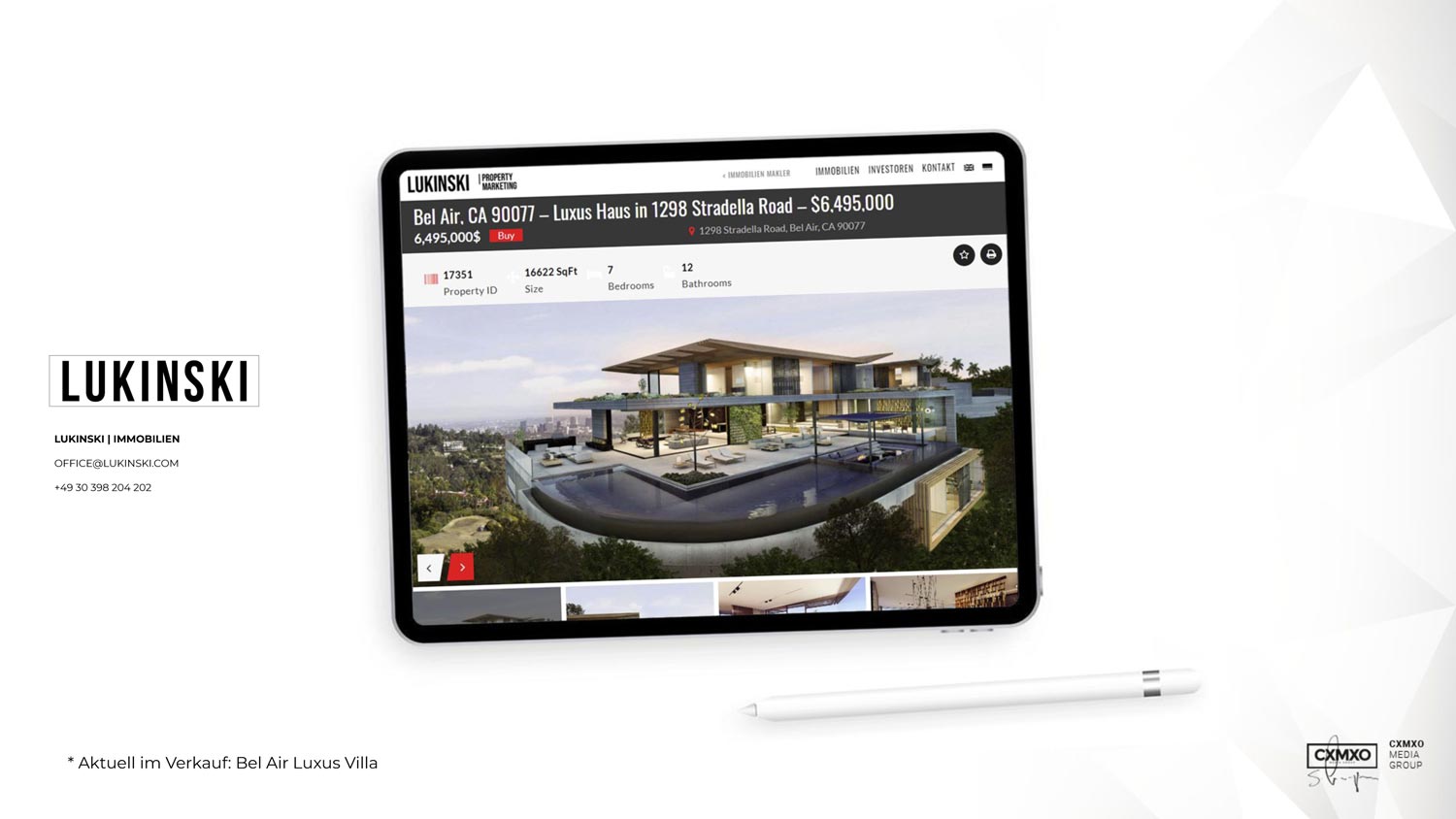 Sales & Realtors
Real estate sales needs a quality network and strong media.