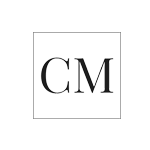 CM Models
Key Facts about CM Models:
Model Agency, founded 2015
Management, Castings, Fashion Shows
Germany (Cologne, Berlin)
CM Models
CM Models – Our model agency, is represented as an international agency, in all major cities of the world with castings, partners, jobs and customers. With a maximum of 90 models under contract, we set with CM Models on the highest international standards and structure of the models. With prestigious clients such as Dior, Hermès, fashion such as Zalando and Nike, but also advertising for brands such as VW, Schwarzkopf and many other premium brands.
CM Models online:
Clients and references
Clients and references – Clients are especially in the field of fashion and advertising. In the field of fashion it differs again in Haute Couture, typical representatives (brands) can be found at Paris Fashion Week, such as Hermès, Prada or even Calvin Klein. In addition, there is casual fashion (Pret-a-Porter), including clients such as Nike, Adidas or retailers like Zalando. In addition to fashion, we work heavily in advertising (commercial), as mentioned above brands like VW, Schwarzkopf. We are there for our customers from Monday to Sunday.
Quality and Model Construction
Quality and build up – With a maximum of 90 models under contract, the focus of the model agency is especially in building young, new talent (New Faces)! For new talents, accordingly, career plans are created, photo shoots organized, for very young models also training and build-up coaching with experienced models, but also international placements, which means working in major cities such as New York, Paris or even Milan and Hong Kong.
Castings and fashion show
Castings and fashion show – A great passion, especially from the founder Stephan M. Czaja, is the organization of fashion shows. Headquarter is of course the Berlin Fashion Week, in which we were now three times as a result, also involved as organizers + had models on the runway. We also bring innovation to the fashion world, especially through our virtual reality models and shows! More on that in a moment, in the excerpts (videos).
Virtual Reality: Digital Models
Virtual Reality – The world is becoming more and more digital. An example? Instead of "coin money," young people today have cryptocurrency on their phones, in an app. City internal combustion engine, today we prefer to drive e-cars. The world is changing. Today's generation knows no life without the Internet, apps and digital marketplaces. One of the next revolutions will therefore be virtual reality in advertising. Commercial, photo shoot, fashion show, online presentation, with Virtual Reality all (!) ideas can be realized and also post-processed. There are hardly any limits to creativity.
Europe / USA
Europe / USA – The focus of our model agency is on activities in Europe and in the USA with headquarters in Germany, Cologne and in the USA, Los Angeles. This offers our models another strong advantage, as well as our clients, we can quickly and effectively mediate between both continents. A great advantage, especially when it comes to new faces (New Faces) in advertising and fashion.
Contact
Contact – Do you have any questions about advertising campaigns? Module booking, usage rights or even photo shoots? We are your contacts in Germany, Europe and the USA. Get in touch with our contacts, we are looking forward to your project!
Story: CM Models
Story – Because of the good media work, the first jobs came already after a few months and so he scouted (model search) his first models. Today we are one of the leading model agencies in Germany and now we are starting in the USA, with our first office in Los Angeles. CM Models was born and this was one of the first big jobs for a German car manufacturer:
Milva | for CCC xmas commercial
Anyon | Mantsho x H&M
Real & virtual models (4) | for MarcCain
Read more about our agencies here: fashion show and virtual avatars.
Here are a few more examples of our models, jobs and campaigns. You can also find more videos here Youtube: Model Agency.
Klara @ Fashion Week Milan | for Dolce & Gabbana
Ella (virtual model) | for Buffalo
Luisa & Lisa | for Nike
Casting @ Berlin