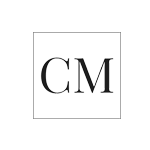 Virtual Reality / Avatar
Key Facts about our Virtual Reality / Avatar:
Virtual Reality / Avatar, started 2021
Avatar creation, marketing concept & fashion show
Germany (Cologne)
USA (Los Angeles)
Virtual Reality by CM / Zoe01
Virtual Reality – Digitalization is increasing in all industry. Industry lives in the age of industrialization 4.0, economy is becoming more and more digital, today everyone has a smartphone. A new step, are virtual avatars. That is, artificial people. If you look at phenomena like Lil'Miquela in the US, you can see what relevance digital avatars can get. Millions of people follow her avatar on Instagram and want to know what she's up to next! Music videos, interviews, new photos and videos from her life. We are the first in Europe to get involved with this technology and now, are the first campaigning in the world!
Digital Avatars from Europe
Digital Avatars from Europe – What few people know, virtual avatars are being developed in Europe too! We are the first in Europe to address the issue of virtual avatars, thanks to the great collaboration with Zoe01 from Isreal. After a year of work, investment and planning, we are now launching the first campaigns! In January, the Fashion Week Berlin with Mar Cain. Here, for the first time in Europe, real models meet virtual models! Then in February the big diversity campaign with Buffalo Shoes. Beautiful models meet, one of them our Ella (VR).
New things are coming up and we believe we will change the world by 2030.
Ella and Zoe: Virtual Models
Ella and Zoe – Zoe and Ella are our first two virtual avatars. As just described, seen in the first virtual fashion show in Europe, by MarcCain, but also in the current campaign by Buffalo Shoes. The technology behind it is a mix of CGI design and program code. Self-developed know-how and absolutely state-of-the-art, in the field of virtual avatars. We are not only concerned with the creation of the digital avatars, but also with the storytelling behind them. Fashion show, virtual reality, read more about it here: Virtual fashion show.
Contact
Instagram and Storytelling – Of course, our digital avatars aren't just about taking photos and videos, they should be brought to life! Ella will soon be presenting exclusive projects as a real estate agent, Zoe will be the first virtual journalist worldwide, in our magazine.
In fact, as a creator, you get lost in the storytelling after a short time. It's the same with the many followers on Instagram. We're breaking into a new age.
VR Werbung
Die nächste Generation der Werbung: Virtuelle Avatare in der Präsentation.
Ella für Buffalo "Bolder Than Ever" Kampagne
Ella für Take3 Kampagne:
VR Modenschau
Unsere Weltpremiere, 2021 auf der Berlin Fashion Week. Die ersten virtuelle Modenschau, mit realen & virtuellen Models, für MarcCain.
Nur einen Monat vorher, Zoe (VR) für CHAIN in Moskau, als Fashion Movie.