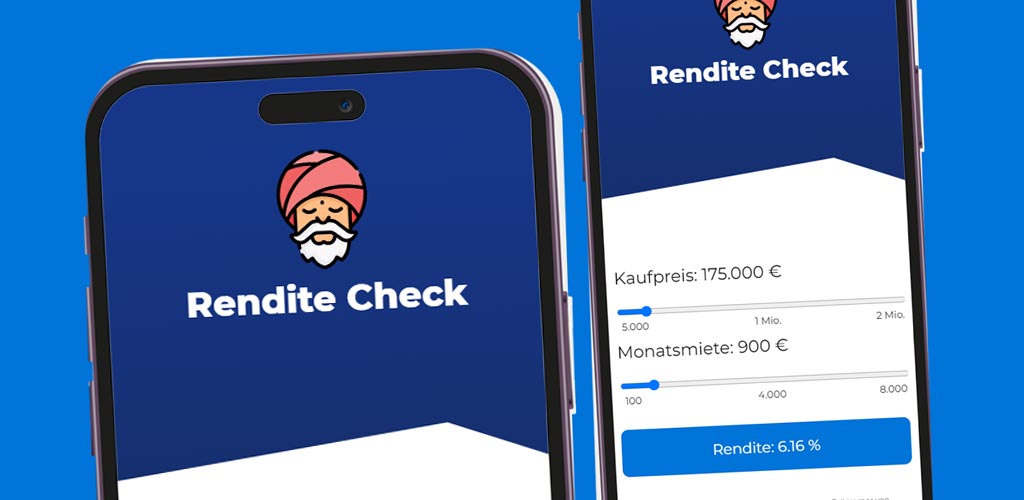 "Immobilien Guru": Real Estate App (Germany) – Finance & Real Estate Calculator
Immobilien Guru – New from CXMXO – Quickly explained: Immobilien Guru is our new app / platform for calculating many key figures for real estate investments. Especially getting started is an obstacle for many: too complex, too expensive, too much time. Our little helpers make real estate investments understandable. Next to Lukinski Villas App, the next step to get CXMXO deeper into the real estate industry.
Immobilien Guru App
Immobilien Guru is a new and revolutionary app / platform that allows you to calculate all the key metrics for your real estate investments. We know that for many people, getting started in the world of real estate investing is a major obstacle. Many feel overwhelmed by the complexity, high price or time commitment involved. But don't worry – Immobilien Guru is here to change that.
Now availabe for your iPhone:

Also available or Android phones:

The app itself: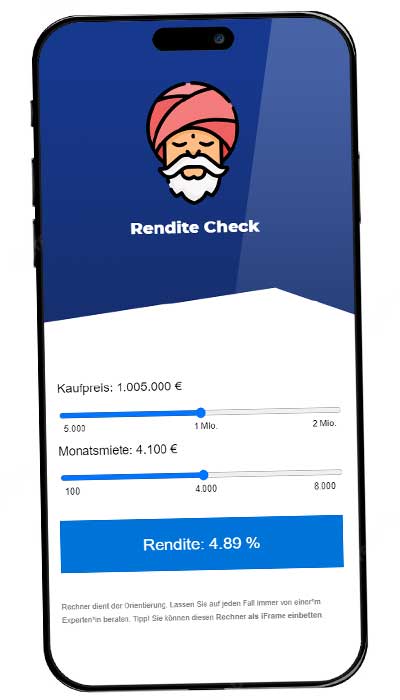 Our little helpers make it easy for you to do all the important calculations for your real estate investments. We offer you simple and user-friendly tools that allow you to collect and calculate all the necessary information about your planned investment. This includes, among other things, calculations for purchase price, financing, return on investment and cash flow.
Key figures for real estate investors in Germany:
Auxiliary purchase costs (by federal state)
Brokerage costs (by federal state)
Property transfer tax (by state)
Create redemption schedule
Maintenance costs by m²
Speculation period (taxes on sale)
…
With Immobilien Guru you not only get an overview of your current financial situation, but you can also play through different scenarios and find out which one is best for you. You can make sure that you make the best decisions for your finances and your future.
We are proud to now be available in Germany. We believe that everyone has the right to understand and experience the world of real estate investing. Immobilien Guru makes that possible. Download our app now and start your journey to financial independence. We are sure that you will not regret it.
Why Immobilien Guru? Advantages
Free financing calculators and real estate calculators offer these benefits when buying your first property, especially in terms of preparation and planning.
Free online calculators for financing and real estate offer many advantages in terms of preparation and planning when buying your first property. Here are some of the key benefits:
Simple, easy to understand: benefit #1
.
You can get a quick and easy overview of your financing options with these calculators. You can calculate your monthly payments, include the costs involved for notary, land transfer tax, etc., and estimate what your disposable income is.
Save yourself hours of reading, with a few clicks you have many key figures.
Comparing Quotes: Advantage #2
You can compare different offers and find out which one is best for you. That way, you can make sure you're getting the best deal possible.
Check out good financing providers, right in the app
Planning your finances: Advantage #3
You can use the calculators to plan your finances and check whether you are able to buy a property and bear the associated costs. That way, you can decide early on whether you need to add more sources of income or reduce your expenses.
"Preparation is half the battle!"
Avoiding surprises: Advantage #4
By calculating all the costs up front, you'll avoid any nasty surprises during the buying process. That way, you can look forward to your new property without unexpected costs or financing problems catching you by surprise.
Avoid mistakes, plan steps
In summary, I can say that free online calculators are a valuable tool when it comes to prepare and plan well the purchase of your first property. Use them to best prepare yourself for the buying process and to make sure you get the best deal possible.
Sure, also for your tablet and notebook.
https://cxmxo.com/wp-content/uploads/2023/02/immobilien-app-lukinski-ios-iphone-android-kostenlos-rechner-berechnen-hauskauf-wohnungskauf-kredit-finanzierung.jpg
500
1024
C_kinski
https://cxmxo.com/wp-content/uploads/2023/01/cxmxo-logo-real-estate-marketing-media-investment-stephan-czaja-black.svg
C_kinski
2023-02-08 14:24:16
2023-03-27 08:27:32
"Immobilien Guru": Real Estate App (Germany) – Finance & Real Estate Calculator