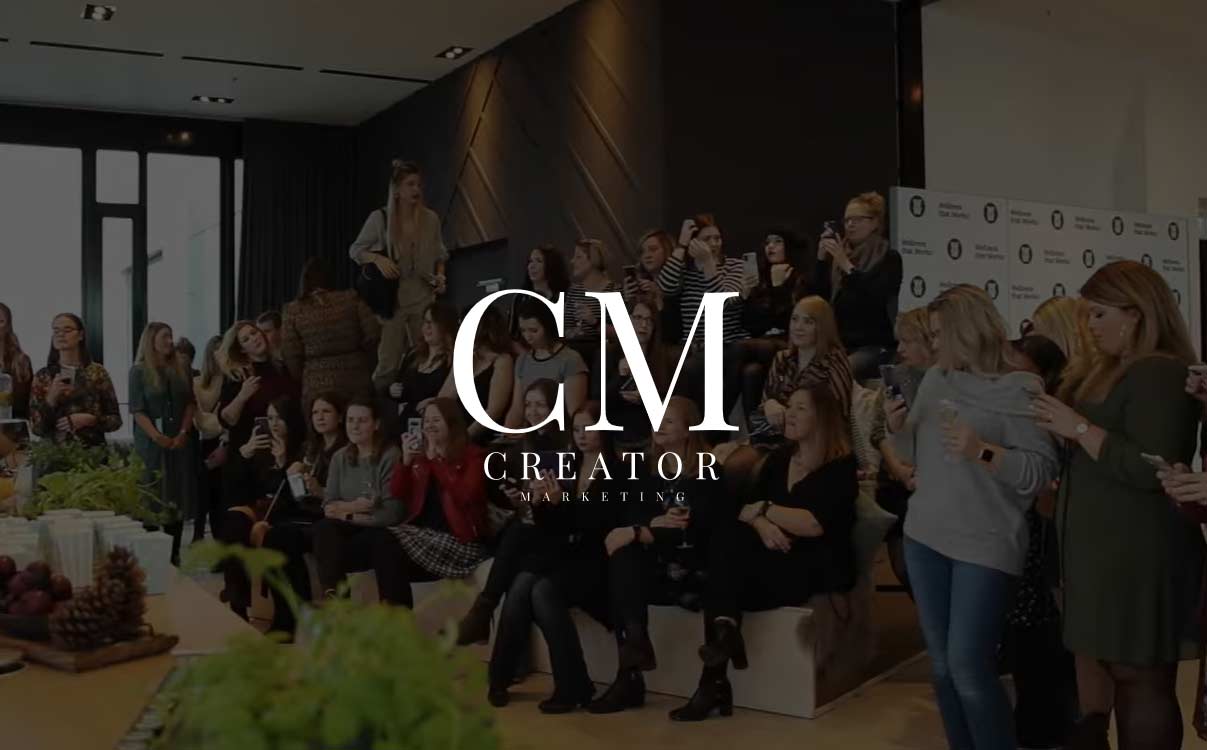 CM Models: New Influencer Unit CM X Creator – Influencer Agency
CM x Creator – New from CXMXO – Quickly explained: CM Models now with a new unit, especially for Influencer and Celebrity Marketing: CM X Creator. CM X Creator combines our know-how in booking (from castings to travel management) and our content creator network on TikTok, YouTube, Instagram. To CM x Creator.
CM x Creator
CM Models is proud to introduce to you today a brand new unit: CM X Creator. This new unit was created specifically for Influencer and Celebrity Marketing and brings together our extensive expertise and experience in booking, from casting to travel management.
Discover our content creator & influencer:
As a leader in influencer marketing, we have built a network on major platforms such as TikTok, YouTube and Instagram. We work closely with a variety of content creators to develop successful campaigns for our clients.
With CM X Creator, you now have the ability to have a one-stop shop for all your influencer marketing needs. We are committed to providing you with an unparalleled experience and helping you achieve your marketing goals. We look forward to assisting you with your upcoming projects.
Not tested yet? Benefits
Influencer marketing offers several benefits for businesses, especially in terms of increasing sales and promoting sales. Here are some key benefits:
Increased visibility
.
Influencer marketing helps you get your brand and products in front of a large audience. This is especially useful if you are launching a new product or brand.
Building trust
.
Influencers are known for their integrity and credibility. When they endorse a product, they build trust with their followers, which can help encourage them to buy the product.
Targeted advertising
.
Influencer marketing allows you to target your advertising campaign specifically to your target audience. This is especially valuable if you want to target a specific demographic.
Increasing engagement rates
.
Influencer marketing can help make your social media presence more engaging and interactive. Influencers bring their own community to comment, share and like your posts.
Increase conversion rate
.
If you use influencer marketing successfully, it can help increase your conversion rate. This is because influencers can influence their followers in a more subtle and credible way than traditional advertising.
Overall, influencer marketing is a cost-effective and effective strategy that helps businesses increase sales and promote sales. However, it is important to plan a careful influencer selection and a well-thought-out campaign to get the most out of this strategy.
TikTok, Instagram, YouTube & Co. – target audience
.
Each of these platforms has a different target audience and a different purpose.
TikTok target audience
TikTok is a platform that is mainly suitable for a younger target group. Most users are between the ages of 16 and 24.
Instagram target audience
Instagram is a very visual platform that appeals to both younger and older users. It is especially popular with fashion and lifestyle enthusiasts.
YouTube Audience
YouTube is a platform that is suitable for a wide target audience. Here you can find content on various topics such as news, entertainment, education and much more. It is especially popular among older users.
Facebook Audience
.
Facebook is a platform that is suitable for all age groups. It is especially popular with older users and is a place where people can share content and connect with friends and family.
https://cxmxo.com/wp-content/uploads/2023/02/cmx-creator-influencer-marketing-agentur-agency-tiktok-instagram-youtube.jpg
750
1207
C_kinski
https://cxmxo.com/wp-content/uploads/2023/01/cxmxo-logo-real-estate-marketing-media-investment-stephan-czaja-black.svg
C_kinski
2023-02-08 14:21:47
2023-02-08 15:16:52
CM Models: New Influencer Unit CM X Creator – Influencer Agency